Timpte Powerhouse Series
Timpte Powerhouse Series
SPLIT TILT DECK SYSTEM
Deck is able to be raised and lowered by optimizing an adjustable hydraulic cylinder system to allow for ease of use and safety when loading and unloading equipment without requiring ramps, and gives more control to the operator. Each trailer features a stationary deck for the ability of loading attachments or other forms of equipment.
DECK OVER SYSTEM
Deck is constructed over the wheels, offering optimal load surface and strength. Each trailer features manual spring assist ramps that fold and can be locked in vertical or horizontal position, and concealable sidestep.
ALL ALUMINUM CONSTRUCTION
The extra hauling capacity you want and the strength you need! Mechanically fastened joints replace failure-prone structural aluminum welds. From the main c-channel frame (Split Tilt) or I-Beam (Deck Over), to side rails and deck material, these lightweight trailers deliver reliable performance that is easy to use and operate even in the most severe duty service applications.
Check out the All New Timpte Powerhouse Series!
---
Splitdeck 14k Features:
82 3/8" wide deck

14,000lb. GVWR

18' + 6' and 16' + 4' configurations

Torsion axles

18 stake pockets

All Aluminum Construction
---
Splitdeck 16k Features:
82 3/8" wide deck

16,000lb. GVWR

18' + 6' configuration

Torsion axles

18 stake pockets

All Aluminum Construction
---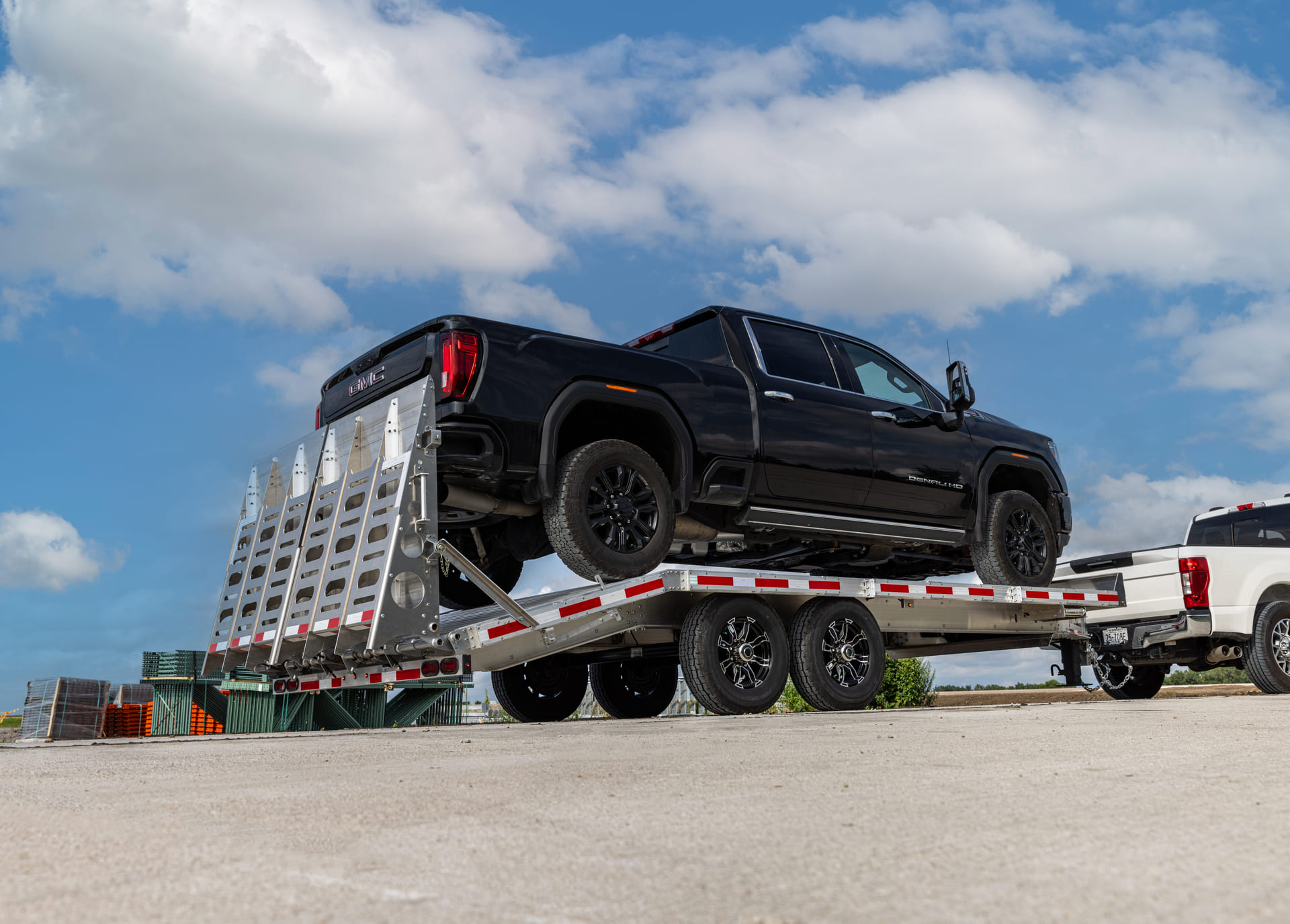 Deckover 14k Features:
97 ¾" wide deck

14,000lb. GVWR

20' and 24' Lengths available

35" Deck Height

Torsion Axles

All Aluminum Construction